How To Remove Lipstick Stains From Clothing
by Taylor
Below I've gathered several tips, including a couple of videos, about how to remove lipstick stains from clothing.


Basically, like with many other types of stain removal instructions, there are several possible ways to remove these stains that work.
Deciding which method you will choose includes what materials you have on hand, what fabric the stain is on, and also some variables you may not be able to control like what type of lipstick got all over your clothes.
That is one of the problems with sharing how to remove various stains -- although typically a certain method works, all lipsticks do not contain exactly the same ingredients. There are different shades, pigments, oil components, etc., all of which can effect what will actually work.
Therefore, my best advice is to try what you think will work, using some of the suggestions below, or my advice on the
lipstick stain removal page
, and then try something else if that doesn't work. To make sure you don't set the stain, make sure not to dry the clothing in the dryer until you confirm the stain is completely removed.
In addition, always start with the gentlest method you can for stain removal. There is no point in using something harsh to remove lipstick stains when something gentle will work just as well!
Good luck! If you have a tip which you don't see below, I would love to hear it, and will be happy to add it to the page for others to benefit from your knowledge. You can
share your stain removal lipstick tips here
, or read other tips which have already been submitted, such as for other surfaces besides clothing.
In addition, if you would like to share your experience with a specific lipstick stain remover, please
share your stain remover review here
.
Join in and write your own page! It's easy to do. How? Simply click here to return to stain removal lipstick.
How I Removed Dried Lipstick Stains On My Scrubs
by SR101 Reader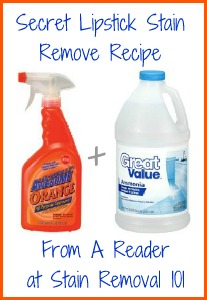 A reader shared how she removed lipstick stains from her scrubs after she accidentally washed, and then gasp, dried, a tube of lipstick with her scrubs causing a big mess.
SR101 Reader says:
I forgot to check my scrub pockets and didn't notice the lipstick stains until after they had spent 30 minutes in the clothes dryer! To my dismay I thought I had to throw away four sets of scrubs!
So I went to Family Dollar and bought some
LA's Totally Awesome degreaser
and a bottle of
ammonia
.
I scrubbed the spots with the Awesome first, then srubbed them with the ammonia and let it sit for three minutes!
After three minutes I checked on the clothes and rinsed them out and to my amazement the stains were gone! NO need to replace the scrubs!
Taylor says:
Thanks so much for sharing what worked for you. Lipstick stains, in general, are pretty tough, but especially after they have begun to set because they've been heated up in the dryer!
I would caution with this, or any such strong recipe, that you first test the fabric first in an inconspicuous area to make sure it doesn't cause the color to fade on the garment. However, if the stain is that bad anyway, and you might just have to call it a loss otherwise, you may have nothing to lose!
Does anyone else have any great recipes for lipstick stain remover you've whipped up? You can
share your tips here
, or read others already submitted.
Join in and write your own page! It's easy to do. How? Simply click here to return to stain removal lipstick.
How To Remove Lipstick Stains From Clothes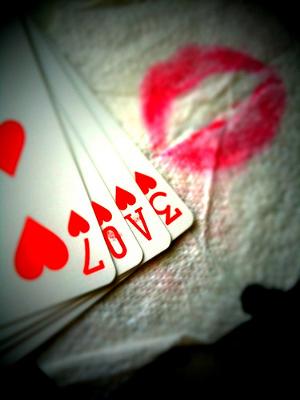 Below is a video which gives tips for how to remove lipstick stains from clothes.

The video suggests using one or more of the following things to remove the lipstick stains from your washable clothing.
The video is basically providing multiple alternative things to try, starting with the mildest stain removal techniques to the harshest.
Obviously, if the first technique works for you just then launder as usual, because you don't need to proceed with the rest of the steps.
There are even more tips below for removing these tough stains from your clothing!
Photo by AlonsoP
Join in and write your own page! It's easy to do. How? Simply click here to return to stain removal lipstick.
Remove Lipstick Stain From Fabric With Alcohol Or Acetone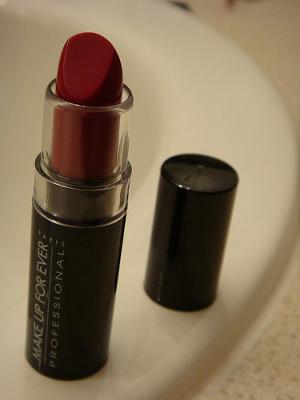 Below is a video which suggests to remove lipstick stains from fabric with alcohol or acetone.

Specifically, the video suggests first trying rubbing alcohol on the washable fabric.

I like how the video instructs to blot the rubbing alcohol onto the back of the stained cloth.

The reason for this is that it lifts the stain off the clothing, instead of having to have the stain travel through the fabric to be removed.

As an alternative to rubbing alcohol you can also use acetone, which the video refers to also as a "grease solvent," to remove lipstick stains from your washable clothing.

(Many nail polish removers are acetone based.)

However, it is important not to use acetone on acetate, or a fabric which contains acetate as part of a blend, because it will dissolve the acetate.

Acetone can also harm silk or wool, so be careful when using it for stain removal.


You can
share your rubbing alcohol uses here
, or read even more ways you can use this common first aid item for cleaning and stain removal in your home.
Further, you can
read additional uses for acetone here
, for both stain removal and cleaning throughout your home.
Photo by littledebbie11
Join in and write your own page! It's easy to do. How? Simply click here to return to stain removal lipstick.
Dawn Dish Soap Removed Smudges From Collar
by Christina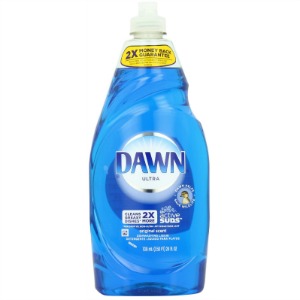 I used Dawn to remove lipstick from clothing (a collar).

Just rub it in fully concentrated onto the stain on the dry shirt and drop into the wash.

I'd always get these spots on my boyfriend's shirt when dancing. Now I can get rid of them!
Join in and write your own page! It's easy to do. How? Simply click here to return to stain removal lipstick.
Lipstick Removal Stain Tip For Clothes - Use Denatured Alcohol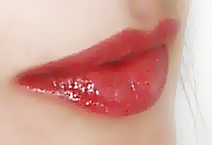 Below is a video which gives lipstick removal stain tips for washable clothing.

Her main suggestion is to use denatured alcohol on the stain. (Hint -- that suggestion has come up in almost all the videos above, meaning it typically works pretty well!)


She then suggests to follow this with a dab of dishwashing liquid rubbed into the stain, followed by a stain stick.
Next, she suggests washing the garment in cold water.
This can be a good idea if you don't believe you have thoroughly removed the lipstick stain yet, because heat can set the stain making it even tougher to remove. On the other hand, though, lipstick has a lot of grease in it, and such stains typically are easier to remove with very hot water (assuming the garment can handle it), because the heat helps dissolve and loosen up the grease and oils within the lipstick.
In addition, as always, make sure the stain is completely out before you put it in the dryer.
She suggests, to be really conservative, to not place the item in the dryer, but instead to let it air dry just to confirm after it has dried that the lipstick stain has been completely removed.
As you can see, there are lots of ways to remove these stains.
I hope these videos have given you some good ideas for how to remove lipstick stains from your clothes.
However, there are always even more methods out there which work, and also specific products you can use designed as lipstick stain removers.
You can
submit your own tip for removing this type of spot here
, or also read other tips already submitted.
Photo by Andreia
Related Pages You May Enjoy
Stain Removal Tips & Tricks For Busy Moms
Stain Removal Clothes Tips
Go From How To Remove Lipstick Stains From Clothing To Home Page
There are affiliate links on this page, and if you purchase a product through them I receive a small commission. Purchasing through my links costs you nothing extra, but helps support the free information provided on this site and my family. To learn more please see my product review disclosure statement.
Thanks For Visiting My Website: Grab Your Free Gift!

Hi, I'm Taylor, a busy mom with 3 kids, so I have lots of hands on experience with house cleaning, laundry and my fair share of spots, spills and other messy catastrophes. Thanks for visiting my site.
I update the website all the time with tips, tutorials, cleaning recipes, reviews of products from readers like you, and tests I've done on various cleaners, removers and laundry supplies.
I'd love to give you a gift! When you subscribe to my free weekly newsletter you will receive a free printable laundry stain removal chart that you can reference as needed.
I hope you enjoy this gift, and stop by again soon!
CAUTION: This website is provided for informational purposes only. It is provided as is, without warranties or guarantees. Some stains and messes just won't come out, and are permanent. Further, some cleaning methods can harm your item, so if what you want to clean or launder is sentimental or expensive call a professional. See disclaimer of liability for more information.