Contact Taylor At Stain Removal 101
Search This Site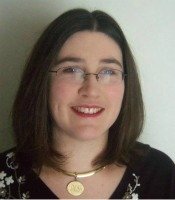 Do you want to contact me to tell me something?
If so, there are several ways to get in touch with me, depending on what you want to share (you can also scroll down for the general contact form below).
Do you need help with a stain, cleaning or laundry problem? First, search the site to see if I've already answered it. You can use the search bar at the top of this page, or you can click here to search the site.
If you don't find an answer you can submit your stain removal, laundry and cleaning questions here. With the large volume of questions I receive, I cannot answer each one personally, but if it is a commonly asked question you may get a response that can help everyone who has a similar question in the future, and improve the content on the site. Hint: Sending a picture showing the issue you're having increases the likelihood that I will answer your question!!!
Use these buttons to head to the right page for your question:



In addition, if you're a company or marketer, and would like to work with Stain Removal 101, make sure you check out the advertising page here (contacting me through that form will speed up the advertising process immensely).
If you still have something to tell me, but the category is not listed above you are in the right place.
I would love to hear from you! Fill out the form below, and I'll get back to you as quickly as I can. Please allow approximately 48-72 hours for a response.
Related Pages You May Enjoy
Subscribe For Free To The Out Darn Spot! Newsletter
Go From Contact Me To Home Page
CAUTION: This website is provided for informational purposes only. It is provided as is, without warranties or guarantees. Some stains and messes just won't come out, and are permanent. Further, some cleaning methods can harm your item, so if what you want to clean or launder is sentimental or expensive call a professional. See disclaimer of liability for more information.