Permanent Marker Removal From Walls - Tips And Tricks You Can Use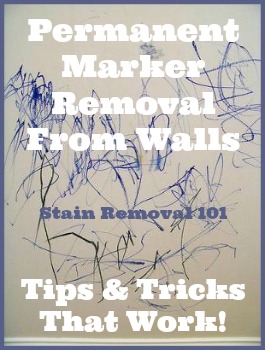 Below I've collected tips and tricks for permanent marker removal from walls.
Think this can't happen to you? Think again. If you've got kids and have any type of permanent markers in your home, even if you think they are well hidden, it seems like they can be found, and then used.
All it takes is for you to turn your back for a few minutes, or get a phone call that takes your attention away, and that blank canvas, a.k.a. you wall, whether painted, wood, or wall papered, is in danger.
Although I've gathered up several tips below, there is always room for more ideas and strategies for removing these marks from your wall.
I'm also interested in more ideas for products, either homemade or commercial, you've used to help you clean up the mess.
You can
share your tips for removing permanent marker stains here
, or read other tips that have been submitted, such as for other surfaces beside walls.
In addition, you can
share your wall cleaning tips here
, or read others already submitted for other types of stains and marks on your walls, and how to clean them up.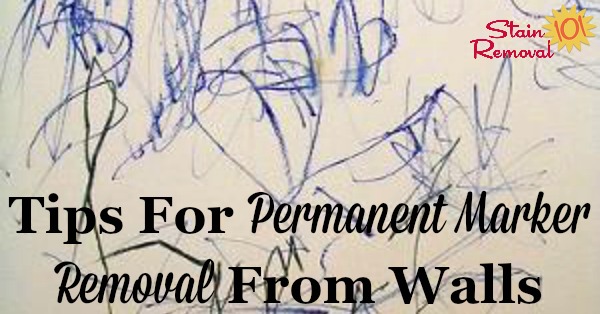 Top photo used with permission from Money Saving Mom
Join in and write your own page! It's easy to do. How? Simply click here to return to permanent marker stains.
Removing Permanent Marker From Walls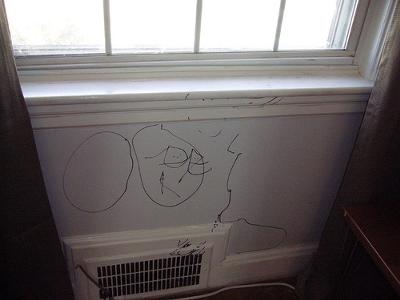 Below is a video giving a tip for removing permanent marker from walls.

It seems like in almost every home, at one point or another, a child gets hold of a permanent marker and begins to color all over the walls, and everything else.

Below is a simple tip for how to remove such stains -- rubbing alcohol.

Just put some rubbing alcohol on a cotton ball and begin rubbing the permanent marker marks off the wall.

The video below gives a full demonstration.

It obviously works better, and is easier to remove, the sooner you catch the little artist at work.


You can learn about
more uses for rubbing and isopropyl alcohol here
in this article on the site.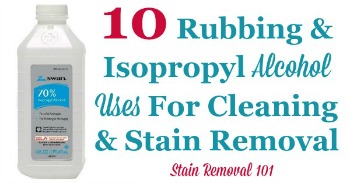 Photo by Cyren
Join in and write your own page! It's easy to do. How? Simply click here to return to permanent marker stains.
Hand Sanitizer Worked For Me For 4 Year Old Drawings!
by mominmpls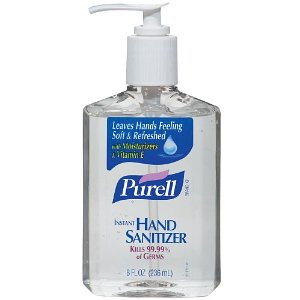 mominmpls says:
I removed 4 year old black sharpie drawings off my white walls using cheap hand sanitizer.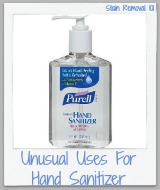 It's along the lines of your tip using rubbing alcohol - this stuff has 62% ethyl alcohol.
It did take the finish off but now I can touch that up with paint.
Taylor says:
Thanks so much for this tip!
Yes, there are
LOTS of hand sanitizer uses around the house
for cleaning and stain removal. I've collected quite a few at the link for anyone interested in checking more of them out.
Join in and write your own page! It's easy to do. How? Simply click here to return to permanent marker stains.
Magic Eraser For Removing Permanent Marker From Walls: Mixed Opinions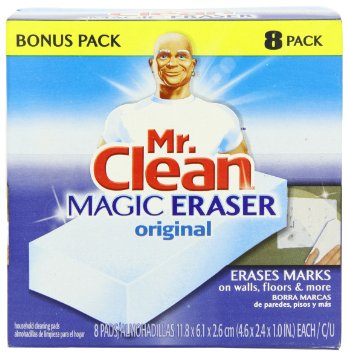 Many readers have recommended this product, while others have said it hasn't worked for them.

Here are all the things that readers have shared with me:

Carrie O. says: Give the kid that made the masterpiece on the wall the magic eraser and let them use THEIR elbow grease to remove the marker from the wrong place. That worked well when my daughter colored all over the back seat of the car on a long trip. The magic eraser MAY dull glossy paint, requiring repainting... hopefully not.

Nicole says: Magic eraser also takes off the first few coats of paint as well! lol Tooth paste works awesome!

Leslie says: Magic eraser does not take off permanent marker! I tried it and it didn't work for me.

Nikki says: My son drew on our sofa, the wood floor and his wall with permanent marker. The sofa was not able to be cleaned, but I used the magic eraser on the floor and wall (careful it takes off the paint if you scrub too hard).


Join in and write your own page! It's easy to do. How? Simply click here to return to permanent marker stains.
Hairspray Plus Magic Eraser Works Great
by Toni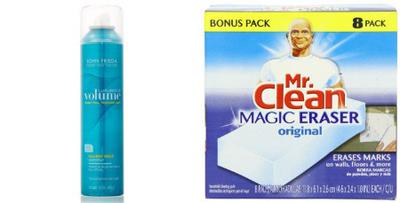 I used hairspray to get permanent marker off my walls. It eats paint but if you clean it off fast enough it works great!

I used a magic eraser and the John Freida hair spray on my wall because my son got into my markers and painted the wall himself and nothing worked. Not bleach or ammonia.

Not even hair spray alone worked, along with a wash cloth, but once I added the magic eraser it easily took it off.


Join in and write your own page! It's easy to do. How? Simply click here to return to permanent marker stains.
Permanent Marker Removal From Door With Rubbing Alcohol
by Tiffany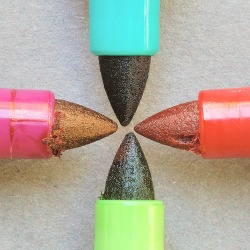 Tiffany wrote about what she thought was the toughest stain to remove on this site's Facebook wall. She agreed to let me put our conversation here to help others.


Tiffany said:
Permanent marker in a purplish pink color!! My 4yr old decided to do some artwork on our front door (I'm 9 months pregnant and kindly asked him to watch a movie while I took a tiny nap.) I got it off the tile floor with a
magic eraser
and good old fashioned elbow grease, but it's not budging off the door.
Taylor said:
I hear you! Permanent marker is tough. My first thought was the magic eraser, but since that didn't work another thing to try is rubbing alcohol. Sometimes that works to remove permanent marker off walls, but test first in an inconspicuous area of your door to make sure it wouldn't harm it!
Then, I referred her to the video above showing how the woman used rubbing alcohol to remove permanent marker from her wall. Then, Tiffany wrote back after she tried it out.
Tiffany said:
I wanted to let you know that the rubbing alcohol worked like a charm!! It took the marker right off the door when the the magic eraser alone wouldn't budge it! THANKS!!!!
I thought my only way out was to repaint the door, but now I can repaint when I want to not because I have to!
Taylor says:
Yay! I'm so glad I was able to help.
I wanted to put this exchange up to also show this method has worked, so you may want to try it too.
I'm always looking for even more tips though, so if you've found another way to remove permanent marker on wall, you can
share your tips here
.
In addition, you can
ask me for cleaning help here
if you have a question of your own. I don't know if I can help or not, but I can try!
Finally, you can check out even more
rubbing alcohol uses here
, for cleaning and stain removal, and also share how you use it in your own home.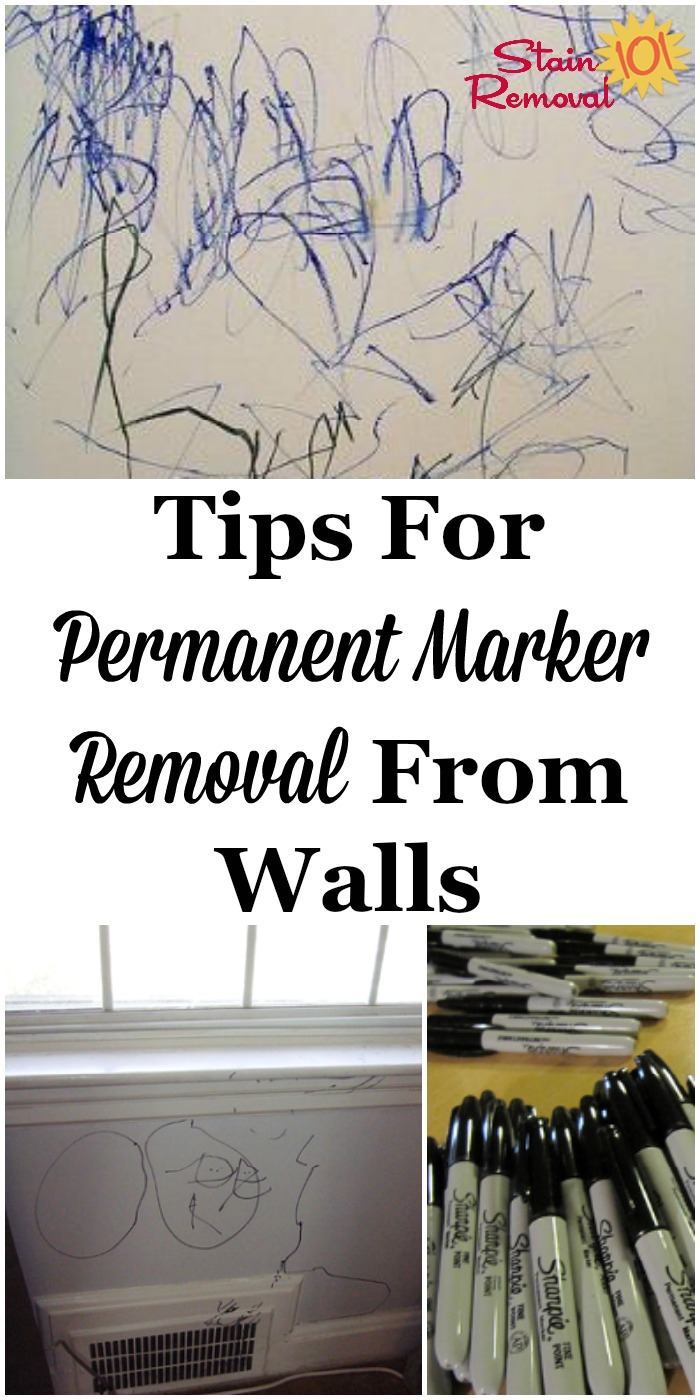 Photo by donjd2
Related Pages You May Enjoy
House Cleaning Tips & Tricks For Busy Moms
Go From Tips For Permanent Marker Removal From Walls To Home Page
There are affiliate links on this page, and if you purchase a product through them I receive a small commission. Purchasing through my links costs you nothing extra, but helps support the free information provided on this site and my family. To learn more please see my product review disclosure statement.
Thanks For Visiting My Website: Grab Your Free Gift!

Hi, I'm Taylor, a busy mom with 3 kids, so I have lots of hands on experience with house cleaning, laundry and my fair share of spots, spills and other messy catastrophes. Thanks for visiting my site.
I update the website all the time with tips, tutorials, cleaning recipes, reviews of products from readers like you, and tests I've done on various cleaners, removers and laundry supplies.
I'd love to give you a gift! When you subscribe to my free weekly newsletter you will receive a free printable laundry stain removal chart that you can reference as needed.
I hope you enjoy this gift, and stop by again soon!
CAUTION: This website is provided for informational purposes only. It is provided as is, without warranties or guarantees. Some stains and messes just won't come out, and are permanent. Further, some cleaning methods can harm your item, so if what you want to clean or launder is sentimental or expensive call a professional. See disclaimer of liability for more information.