Norwex Cloth Review: Silver Keeps It From Getting Stinky So Fast
by Jennifer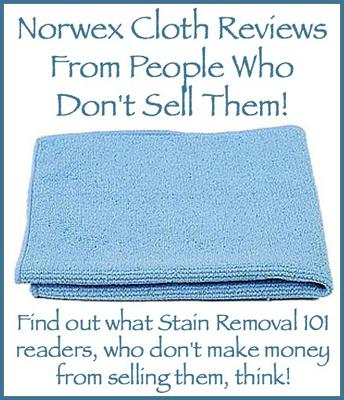 I was first told about Norwex cloth products from a reader, Jennifer, on the site's Facebook page, when we were talking about stinky dish cloths and sponges.




One reader stated that "all dish sponges and cloths are no good to use. Try something disposable" because of the stink they can create because of the bacteria they hold.

Then, Jennifer responded by suggesting a product to use instead, to avoid this problem but still not have to use something disposable.
Jennifer said:
Or find something that won't stink and is not disposable.
I recently discovered Norwex and I am totally in love.
I used to use
sponges
to wash dishes and various rags to wipe counters.
They all stink because they hold onto bacteria.
The Norwex cloths have silver woven into them so that when you rinse them and hang them up to dry the silver inhibits the bacteria growth while it's drying.
I can use my kitchen cloth for a week before I need to wash it!
It's so amazing and I am so happy to have found this solution. I will never go back to stinky sponges - ever.
Taylor says:
Thanks Jennifer for introducing me to these products, plus for being a Facebook fan. (
Join the Facebook group here!
)
Believe it or not, I had never heard of the Norwex brand before, and come to find out they make lots of different cleaning products, so now that it's on my radar I'll be investigating the supplies more thoroughly.
This is a brand that sells through consultants, so you can't find the products in stores. Instead, typically you must buy through a consultant, although I did find some listings on Amazon (see above) if you're interested in trying out some of the products without dealing with a representative.
One of the big product lines that this company sells is their microfiber cloths,
and they make some very big and bold claims about them. Please note I have never tried any of their products myself, so I am not endorsing these claims, just telling you what the company itself says.
The microfiber cloths that the company makes are different than others because they contain "antibac micro silver." I get a bit confused from the catalog about what this silver is supposed to do. For sure, the company says this silver helps "inhibit bacterial odor, mold, and/or mildew growth within the product."
That, basically, is what Jennifer is saying about these cloths, and what she's experienced with the product in her home. It would be nice to not have to switch out cleaning cloths and dish rags as quickly in your home, which currently with normal cloths you have to do every day or two because otherwise they can begin to smell quite funky.
However, the idea Norwex also promotes is that you can use their microfiber cloths, plus water, to clean surfaces without any other cleaners at all -- just water.
I'm not frankly sure about this, because I've never personally tried the product. However, I would love to hear from others who've used them to share if they can actually get their homes clean with just the cloths plus water, and not use lots of other soaps, detergents, etc.
These cloths are way more expensive than many other microfiber cleaning cloths I've seen on the market, so I would also love to know if people think they're worth the higher price.
If you've used these, or any other type of cleaning cloth I'd love to hear your review and experience with them. You can
share your experiences here
, or read other reviews that have already been submitted.
In addition, have you used any other Norwex products? If so, be sure to
share your reviews with me here
since I'd love to hear more about them.
Praise For Norwex Cleaning Cloths From Readers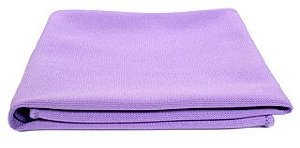 Window Cloth
Recently in a discussion of homemade cleaners on the sister site, Household Management 101's Facebook page several readers extolled the virtues of these cloths.

This is what they said:
Michelle says:
I just became a Norwex consultant because the cloths are so amazing! They are special cloths with silver in them. You get them wet and clean without chemicals! Water only!! And they clean everything!
Lee-Anne says:
Ditto on the Norwex. You can clean any glass surface with just water and then wipe using their window cloth! Streak-free shine!
And their Enviro-Cloths clean 99.9% of all bacteria - just by wiping!
They have a silver fibre in the cloth that kills the bacteria. Love their cloths!
Taylor says:
Thanks for sharing your opinions about these special microfiber cloths.
My usual disclaimer in regard to the claims about the 99.99% of all bacteria -- those aren't my words. You'd have to check out what the Norwex company says about these types of claims.
I find it an intriguing concept to just clean with water, which is basically what the company claims you can do.
I'd love to hear from even more people who've used these cloths to
share their thoughts on them here
.
Related Pages You May Enjoy
Green Cleaning Products & Tools Reviews
House Cleaning Equipment & Tools Reviews
Go From Norwex Cloth Reviews To Home Page
There are affiliate links on this page, and if you purchase a product through them I receive a small commission. Purchasing through my links costs you nothing extra, but helps support the free information provided on this site and my family. To learn more please see my product review disclosure statement.
Thanks For Visiting My Website: Grab Your Free Gift!

Hi, I'm Taylor, a busy mom with 3 kids, so I have lots of hands on experience with house cleaning, laundry and my fair share of spots, spills and other messy catastrophes. Thanks for visiting my site.
I update the website all the time with tips, tutorials, cleaning recipes, reviews of products from readers like you, and tests I've done on various cleaners, removers and laundry supplies.
I'd love to give you a gift! When you subscribe to my free weekly newsletter you will receive a free printable laundry stain removal chart that you can reference as needed.
I hope you enjoy this gift, and stop by again soon!
CAUTION: This website is provided for informational purposes only. It is provided as is, without warranties or guarantees. Some stains and messes just won't come out, and are permanent. Further, some cleaning methods can harm your item, so if what you want to clean or launder is sentimental or expensive call a professional. See disclaimer of liability for more information.