Downy Ball: How To Use It
In Your Washing Machine Properly
Here is the ultimate guide to using a Downy ball in the washing machine properly, to dispense fabric softener, plus reviews and troubleshooting tips for some common complaints about the product.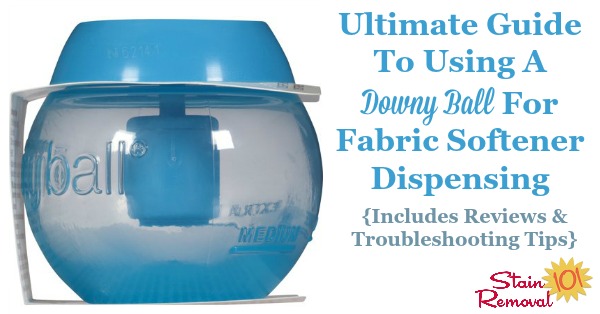 If you've ever used liquid fabric softener in your washing machine I'm sure you know about making sure it gets onto the clothing at the exact right time -- not to soon, not too late, but just right, during the final rinse cycle.
For those of us without a fabric softener dispenser, this product was invented to keep us from having to stand by the machine waiting for that exact right time.
As explained in more detail in my article about how to use liquid fabric softener, you can't place the softener into the machine at the beginning of the load or it will not work properly.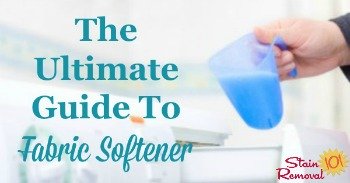 Therefore, originally you had two options for adding the softener, either in your washing machine's fabric softener dispenser or adding it manually during the rinse cycle.
There were problems with both of these methods. Obviously, if your machine doesn't have a dispenser you are out of luck, and I've already identified that it is a pain to have to pay attention to when your machine gets to the right cycle, and I myself often miss it.
Therefore, someone invented the Downy ball. Although it says "Downy" in its name, you don't have to use Downy fabric softener in it, although the fill lines are premeasured for that brand. Instead, it can be used to dispense any type of liquid softener in your washing machine at the right time.
How The Downy Ball Works
The ball is designed with a rubber stopper in the top. At the beginning of the washing cycle open the stopper and pour in your fabric softener to the approprite fill line and pull the stopper closed.
Then, throw the filled ball onto the top of your clothing. It is important that the ball be at the top, and not covered with clothing, for it to work properly.
Basically the ball floats at the top of your washing machine load during the washing of the clothes. When the washing machine enters the last rinse cycle and begins to spin the ball around, with the rest of the clothes, the ball is designed to open up and release the softener onto the clothing.
Generally Not For Use In HE Machines
Because the Downy ball is designed to open up during the final rinse cycle of standard (non-HE machines), you should not use this fabric softener ball in an HE machine.
Instead, most HE machines have a fabric softener dispenser in them, and you should use this dispenser instead.
I know some people don't like to use these built in fabric softener dispensers, because they easily get clogged and dirty (in both HE and standard top loaders) but I would not recommend using this product in your HE machine unless the instruction manual for it specifically says you can.
(By the way, if you're having trouble with a yucky dispenser, check out this video on cleaning your machine to get rid of washing machine smell).
A related result of the fact that these balls are not used in the newer designed washing machines means they are not as easy to find in stores anymore. However, you can still purchase them online (see the referral links below).
Troubleshooting Problems With Your Downy Ball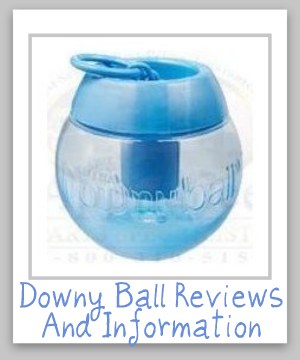 As simple as the design is for this fabric softener dispensing ball, it is no surprise that some people have problems with it working properly. Here are some of the most common problems I've encountered, or heard about, and suggestions for fixing them.
1. The Ball Does Not Open And Dispense Softener
First, speaking from personal experience I will say that this product is not fool proof. There have been times I've put it into the wash and when I get it out it is still closed, and has never dispensed any softener into the wash.
Sometimes this happens because the stopper gets residue caked on it, which make it difficult to slide open and closed. This is not uncommon because fabric softener is oil based, and easily clumps as it dries. Try wiping off the stopper and cleaning it with a few drops of laundry detergent.
In addition, if you overload your washing machine it may cause the ball not to open, so next try to add less clothing to the machine at a time.
2. The Ball Breaks When Dropped
The Downy ball is made of plastic, and generally is supposed to be designed to be sturdy, since it goes through the wash repeatedly. However, if it rolls off a shelf in your laundry room, for example, and hits the hard floor it may crack.
If this happens there is not much you can do, beside buy a new one. Just know this is a possibility to be as careful as possible to avoid this issue.
3. Causes Stains On Clothing When Dispenses Softener
Whenever you use fabric softener in your wash (or dryer sheets in your dryer) you run the risk of getting fabric softener stain on your clothes. It is no different when using the Downy ball.
Frankly, when using the ball it may be more likely to get staining because when it dispenses it is more likely to hit your clothing full strength, and not be diluted in water first.
If these stains occur follow these instructions for how to remove fabric softener stains here.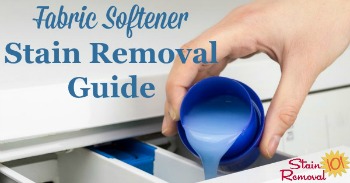 To prevent them in the first place I've heard that some people actually dilute the softener inside the ball some, but I have not personally done this, and don't know how this effects its ability to open at the correct time.
Share Your Reviews Of The Downy Fabric Softener Ball
Do you use a Downy ball in your wash (or used to in the past)? If so, I would love to hear what you think about the product, and any tips you have for making sure it works as well as possible. You can skip down to share your reviews and tips below.
Here are the tips about this laundry supply submitted so far:
Check Out More Laundry Supplies Reviews & Guides Here
You can read more reviews of laundry supplies and products here, as well as check out more of my guides for how to use the most common types of these products.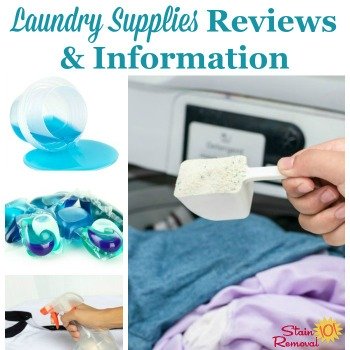 Share Your Downy Fabric Softener Ball Review Here
Do you use this product for dispensing your liquid fabric softener at the right time in the rinse cycle?

If so, please share your reviews, either positive or negative, of this product, telling me how it has worked for you.
Submitted Downy Ball Reviews
Click the links below to see other reviews that have already been submitted.

Feel free to comment on any of these submissions to tell your own experience with this product, or about any other thoughts you have.


Downy Fabric Softener Ball Reviews: Mixed
Below are a collection of reviews of the Downy fabric softener ball, as shared by readers. This page was created after I wrote my own Ultimate …
Thanks For Visiting My Website: Grab Your Free Gift!

Hi, I'm Taylor, a busy mom with 3 kids, so I have lots of hands on experience with house cleaning, laundry and my fair share of spots, spills and other messy catastrophes. Thanks for visiting my site.
I update the website all the time with tips, tutorials, cleaning recipes, reviews of products from readers like you, and tests I've done on various cleaners, removers and laundry supplies.
I'd love to give you a gift! When you subscribe to my free weekly newsletter you will receive a free printable laundry stain removal chart that you can reference as needed.
I hope you enjoy this gift, and stop by again soon!
Related Pages You May Enjoy
Laundry Tips & Tricks For Everyone
Go From How To Use A Downy Ball To Home Page
CAUTION: This website is provided for informational purposes only. It is provided as is, without warranties or guarantees. Some stains and messes just won't come out, and are permanent. Further, some cleaning methods can harm your item, so if what you want to clean or launder is sentimental or expensive call a professional. See disclaimer of liability for more information.