How To Wash Bedding
Here are instructions for how to wash bedding, including pillowcases, sheets, comforters and blankets, mattress covers, and dust ruffles and bed skirts.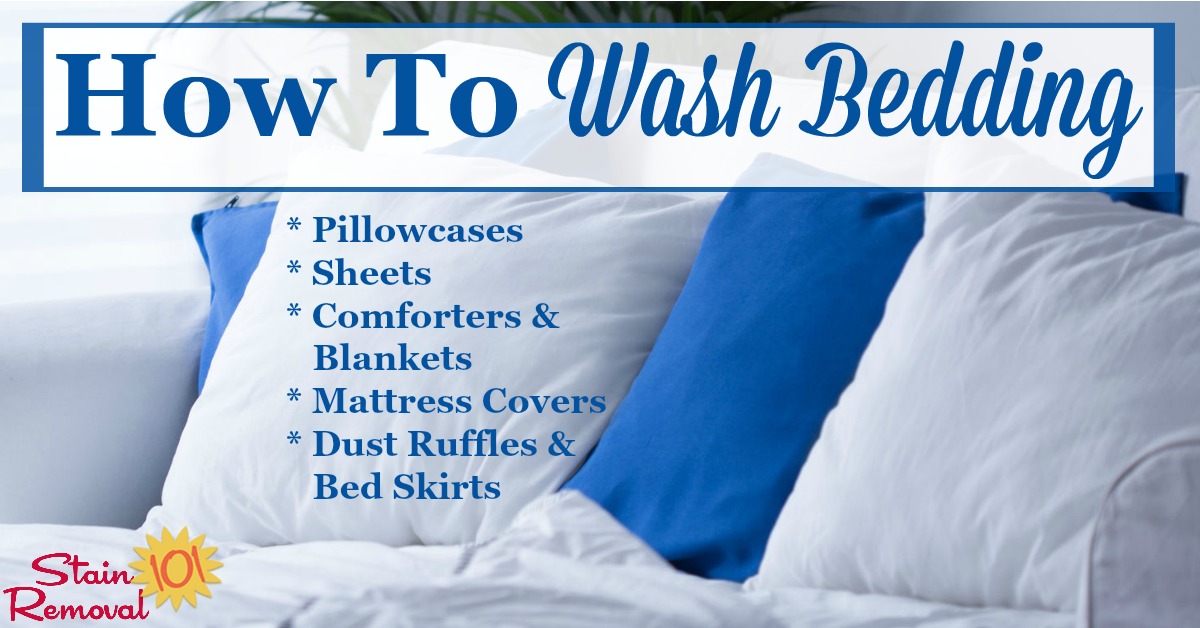 The instructions for these most common types of items that compose the many parts of your bedding, discuss not only how to wash these items, but how often you should do it.
You can get the full instructions for how often to wash various types of laundry here, including a free printable chart.
How To Wash Pillowcases
You should wash your pillowcases at least as often as your sheets, and at a minimum weekly.
However, many people prefer to change and wash their pillowcases even more frequently since they lay their head directly onto their pillowcase each night.
Choose pillowcases that you can launder in hot or warm water, and heavy duty detergent.
The hot water is necessary to properly clean the pillowcase, because they often get body oil stains from your hair and head. The hot water and laundry detergent work together to remove those oils so your pillowcases don't yellow with time.
How To Wash Sheets
As mentioned above, you should wash your sheets, at a minimum, weekly.
However, if you have been sick, sweat a lot, or otherwise prefer to wash them more frequently, you should do so.
After all, it feels great to climb into a bed with freshly cleaned sheets.
When washing sheets I've already mentioned you should use hot water (130° F, or up) or at least warm water (90 - 110° F), and heavy duty detergent.
Do not purchase sheets that need to be dry-cleaned, it isn't practical and will not allow you to get them clean enough.
The hot water used when washing them will help remove body oils, and in addition, it removes and kills dust mites which are a major cause of allergies for many people.
You can learn more about how to choose the best water temperature for your laundry here.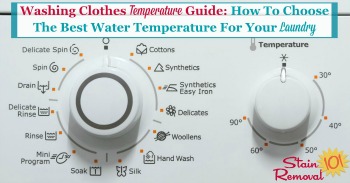 How To Wash Comforters & Blankets
While you should wash your sheets and pillowcases at least weekly, since they directly touch your skin as you sleep, you can wash blankets and comforters less frequently since they don't touch your body directly.
Blankets should be washed at least monthly.
I suggest you only use blankets on your bed which can be machine washed and dried, so it's easier to do frequently.
Follow the care label instructions for your blanket, but preferably choose blankets that allow you to wash them in warm water and tumble dry on at least low heat.
If you cannot use heat for drying your blanket, line drying it in the sunlight can help kill dust mites effectively as well.
Comforters, if they are taken off the bed each night before you sleep, can be cleaned every 3 months.
However, if you use your comforter in a similar way as a blanket they should be washed monthly.
The best comforters to choose are those which can be washed, although you can use a dry-clean only comforter if you don't use it as a blanket.
Also consider, when choosing your comforter, how big and thick it is because they are often so large you can't fit them into most home washing machines, making it more onerous to wash frequently.
Follow the care instructions on the comforter for how to wash and dry, or for dry-cleaning.
How To Wash Mattress Covers
You should wash your mattress pad or cover at least monthly, or more frequently if there has been a spill or accident.
Choose a mattress pad that can be washed in warm or hot water, and then tumbled dry.
If your mattress cover is "waterproof" make sure to thoroughly read the care instructions so you don't choose a temperature too warm when washing and drying, since this can harm the parts of the waterproof part of the cover.
Get more information about how to clean and remove mattress stains here.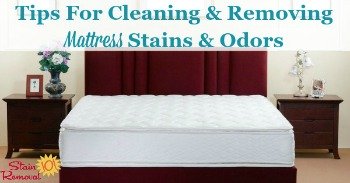 How To Wash Dust Ruffles & Bed Skirts
Dust ruffles and bed skirts, by their very name, collect a lot of dust, especially since they're right by the floor.
They should be cleaned every three months, around the same time you do a deeper cleaning of your bedroom.
Depending on what fabric you choose, they may be washable or dry-clean only. Follow care instructions for the dust ruffles you've chosen to determine the best way to clean them, but dry-cleaning will work since this part of the bedding isn't too close to where you sleep at night, and therefore doesn't need quite as thorough of a laundering.
Here's more information for deep cleaning your bedroom periodically, to get a restful night's sleep, and keep the room looking its best.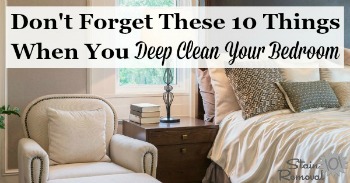 Are You Spring Cleaning? Get More Missions Here
Are you ready to spring clean your home? If so, make sure to participate in the 31 Days of Spring Cleaning here, to get more missions and also print your free spring cleaning checklist.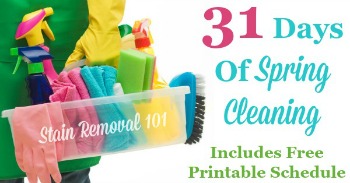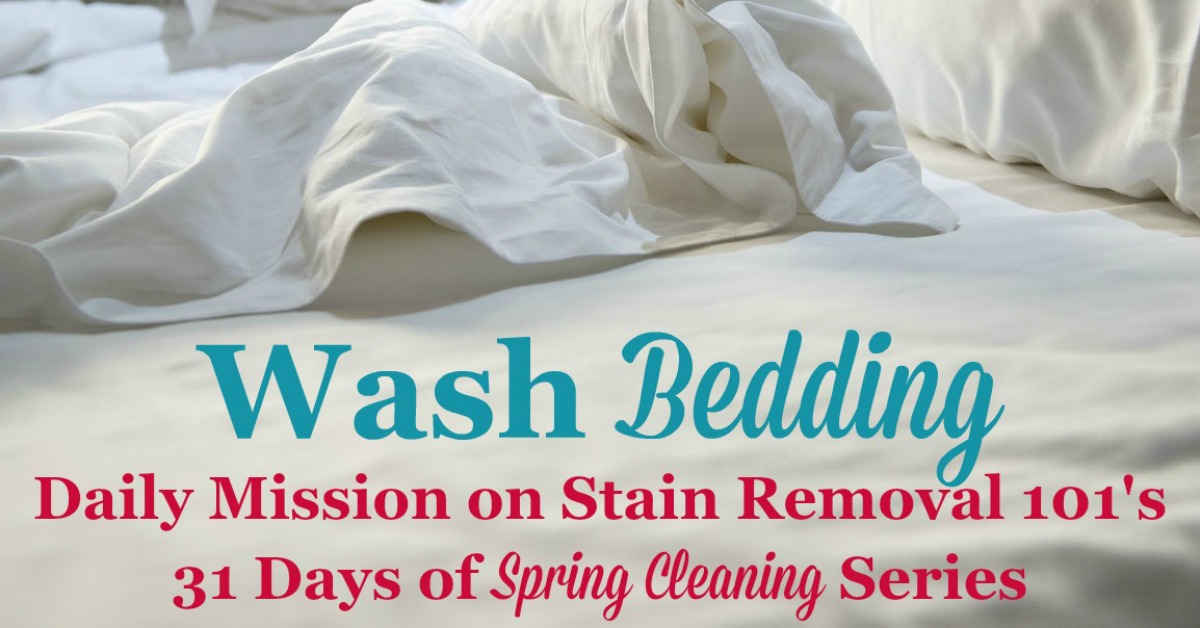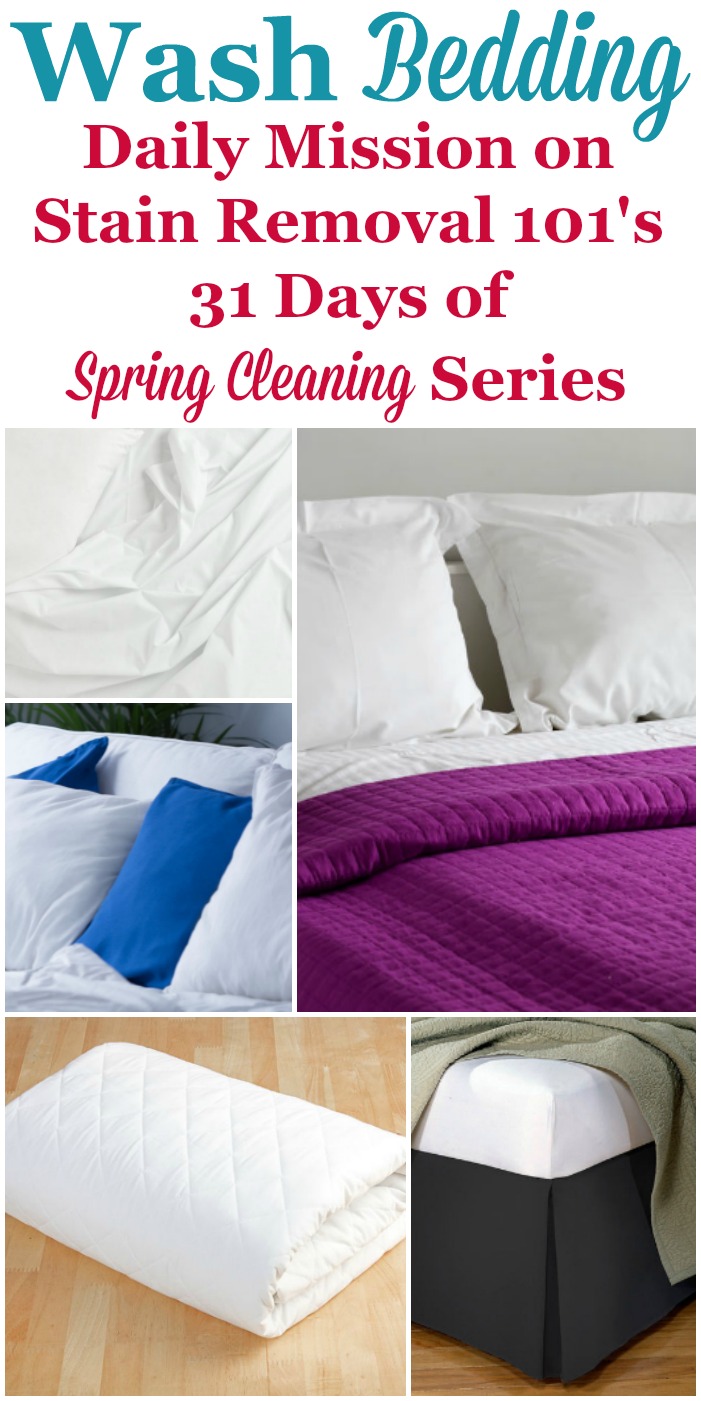 Thanks For Visiting My Website: Grab Your Free Gift!

Hi, I'm Taylor, a busy mom with 3 kids, so I have lots of hands on experience with house cleaning, laundry and my fair share of spots, spills and other messy catastrophes. Thanks for visiting my site.
I update the website all the time with tips, tutorials, cleaning recipes, reviews of products from readers like you, and tests I've done on various cleaners, removers and laundry supplies.
I'd love to give you a gift! When you subscribe to my free weekly newsletter you will receive a free printable laundry stain removal chart that you can reference as needed.
I hope you enjoy this gift, and stop by again soon!
Related Pages You May Enjoy
How To Clean Anything: A Room By Room Guide
Go From How To Wash Bedding To Home Page
CAUTION: This website is provided for informational purposes only. It is provided as is, without warranties or guarantees. Some stains and messes just won't come out, and are permanent. Further, some cleaning methods can harm your item, so if what you want to clean or launder is sentimental or expensive call a professional. See disclaimer of liability for more information.