How To Clean Tile
Share Your Tips & Read Others
Here is a round up of tips and tricks for how to clean tile of many varieties, including ceramic, porcelain, stone of several types, and tile located in both the bathroom and kitchen.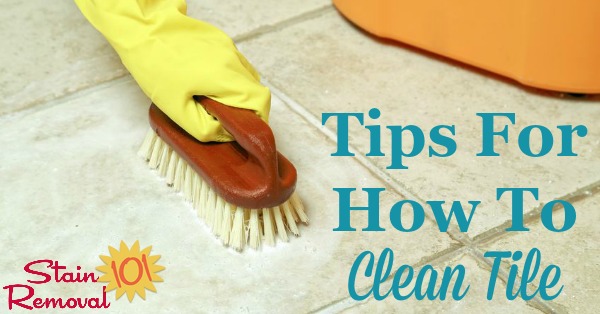 Do you spend a lot of time cleaning your home and possessions?
If so, you can use some good tips to help you get these chores done, so you can have some fun!
Here are tips I've collected from readers like you, and from around the web to help you with these tasks.
Here are the best tips submitted so far: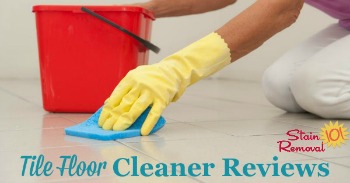 Search This Site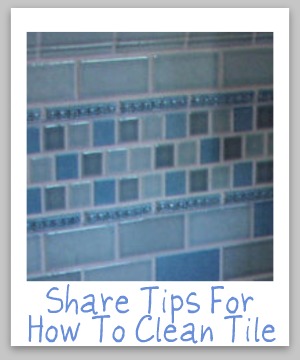 Tile is a very common item in homes, and is used both because of its beauty but also because it is often water-resistant.
Therefore, it is very common to find it in the bathroom and kitchen, as well as on floors.
Of course, they cost a lot of money and you don't want to ruin them while cleaning them, with scratches or dulling, and also you want them to stay beautiful.
Therefore, I'd love to hear your tips for cleaning tile of whatever variety, from products or cleaning tools you love, to the nitty gritty of how you actually go about the cleaning process.
Please click here to share your suggestions with me, and I'll make sure to add the best ones to the page.
In addition, one very common problem with cleaning tile is removing soap scum. You can check out these tips for how to clean and remove soap scum here.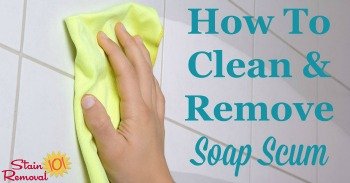 Share Your Tile Cleaning Tips Here
Lots of things in and around our homes can be covered in tiles.

Here's your chance to share your tips with me for how you clean them, whether they are in your bathroom, kitchen, floor or anywhere else.

Since you can buy tiles made out of a variety of substances, please tell me what kind you have, if you know, such as ceramic, porcelain, stone, etc.

In addition, if you like to use a particular type of cleaner, either homemade or purchased, or special cleaning equipment to get the job done well, please tell me about that too.

Finally, pictures aren't required, but are encouraged, especially if it helps show how you do something or the good results you had from using your tips.
Submitted Tips For How To Clean Tile
Click the links below to see other tips that have already been submitted.

Feel free to comment on any of these submissions to tell your own experiences, or about any other thoughts you have.

Do I Need To Rinse Off All Purpose Cleaner From My Tile Floor After Cleaning?
I received this question from Martha about cleaning her tile floors with Mrs. Meyer's all purpose cleaner. Martha's Question: I am new to this product …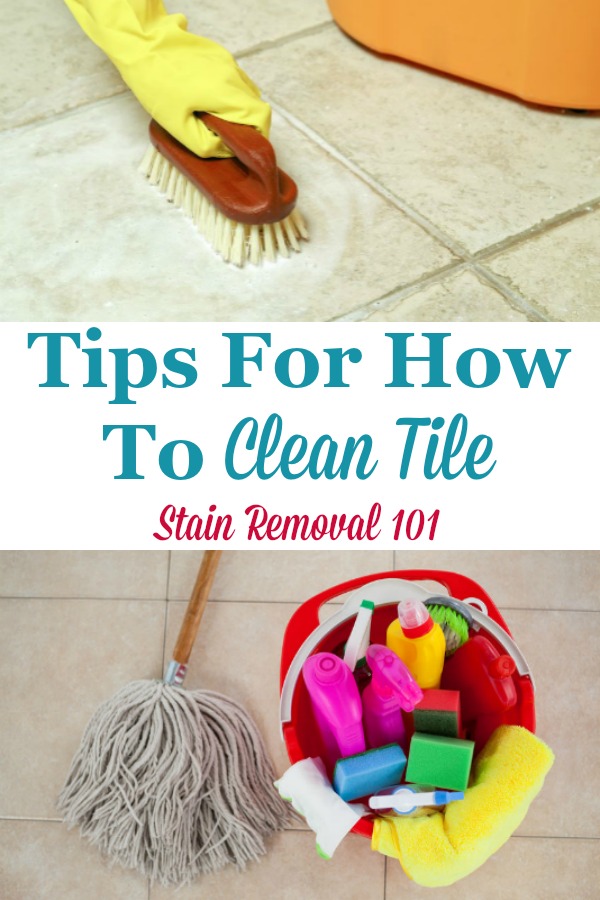 Second photo courtesy of andrechinn
Related Pages You May Enjoy
House Cleaning Tips & Tricks For Busy Moms
Tips For Cleaning The Bathroom
Go From How To Clean Tile To Home Page
CAUTION: This website is provided for informational purposes only. It is provided as is, without warranties or guarantees. Some stains and messes just won't come out, and are permanent. Further, some cleaning methods can harm your item, so if what you want to clean or launder is sentimental or expensive call a professional. See disclaimer of liability for more information.